About Dr. Vogel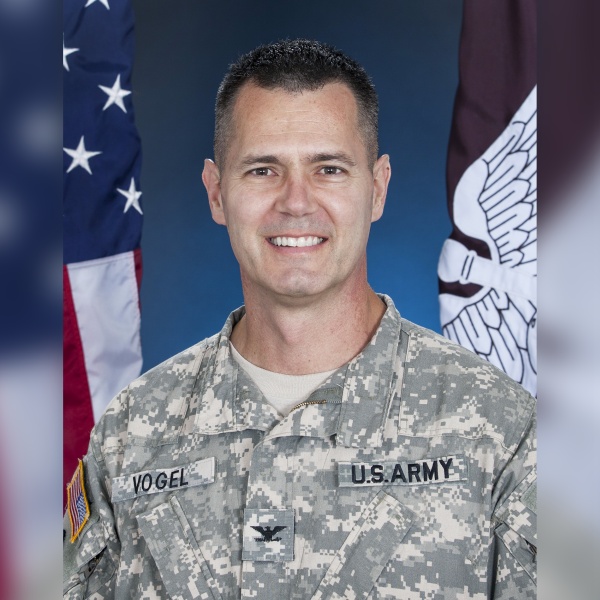 Dr. Vogel has a diverse background in both military and civilian medicine. His initial specialization in hormonal disorders began during medical school after recognizing the shortage of expertise in the care of menopausal women. He established the first stand-alone menopause and female endocrine specialty clinic in Georgia in 1997. The Global War on Terror brought his first deployment to Iraq in 2005 and set-in motion his transition from the Army National Guard into the Regular Army.
After several active-duty clinical and operational assignments, he was selected for a fellowship in Interventional Pain Medicine at Brooke Army Medical Center. During his tenure as a pain physician at Tripler Army Medical Center, Dr. Vogel used his experience in women's health as a framework to further develop in-depth knowledge and skills to treat chronic pelvic and sexual pain. He has extensive experience in regenerative medicine and expertise in effective treatments for PTSD. Dr. Vogel pursued additional specialty training after fellowship to become board-certified in headache.
Dr. Vogel is actively involved in teaching at national meetings and continually pursues additional knowledge to improve patient care. He has been a peer reviewer for the Journals Menopause and The Journal of Sexual Medicine and he authored the chapter on Bio-Identical Hormones in Menopause Practice: A Clinicians Guide, 3rd Edition. He was elected to membership in the Endocrine Society and the American Academy of Clinical Endocrinologists and is a member of multiple other medical societies. He is married and is an avid gardener and cook.